Fruity Burst - Deluxe Basket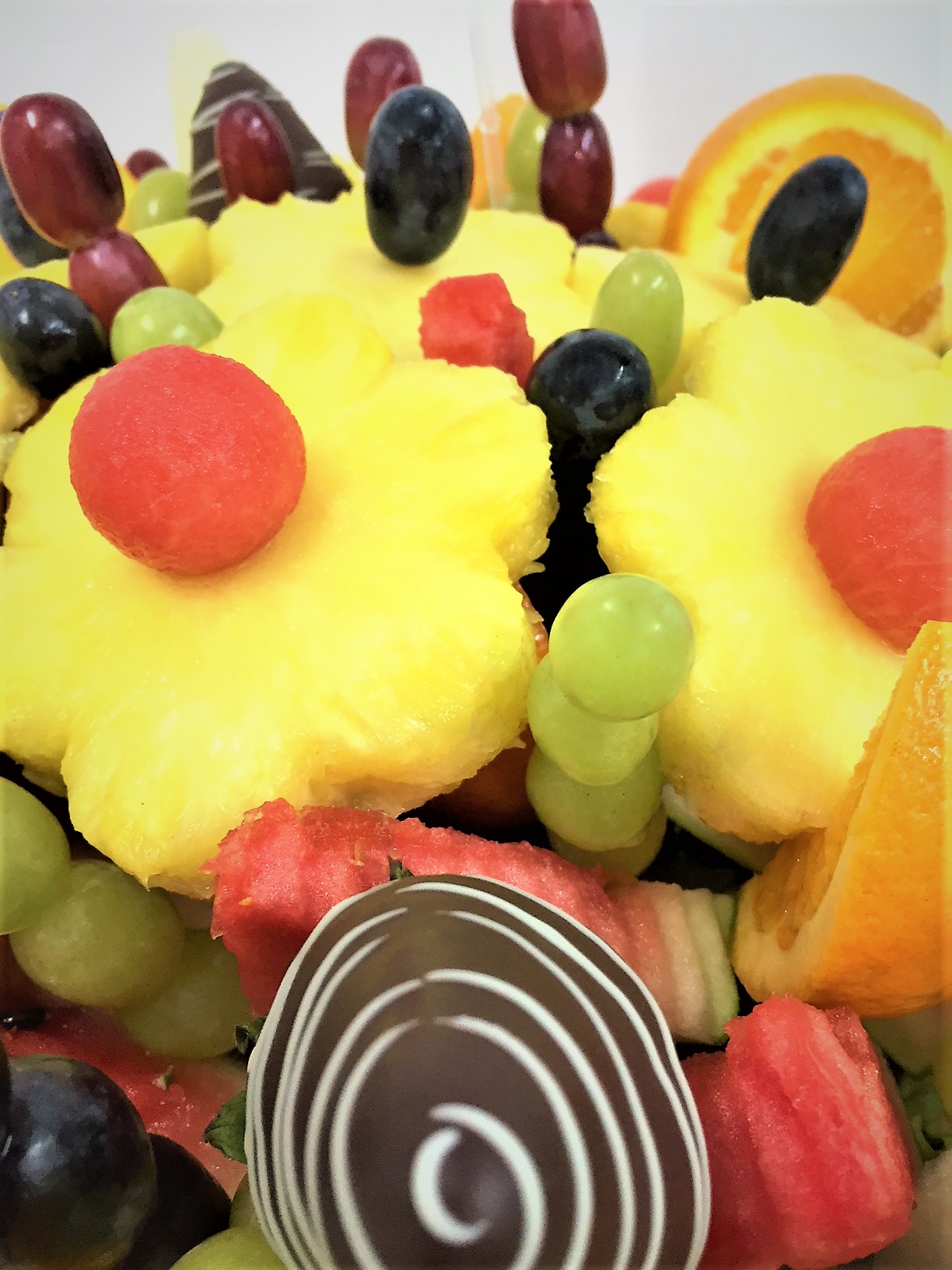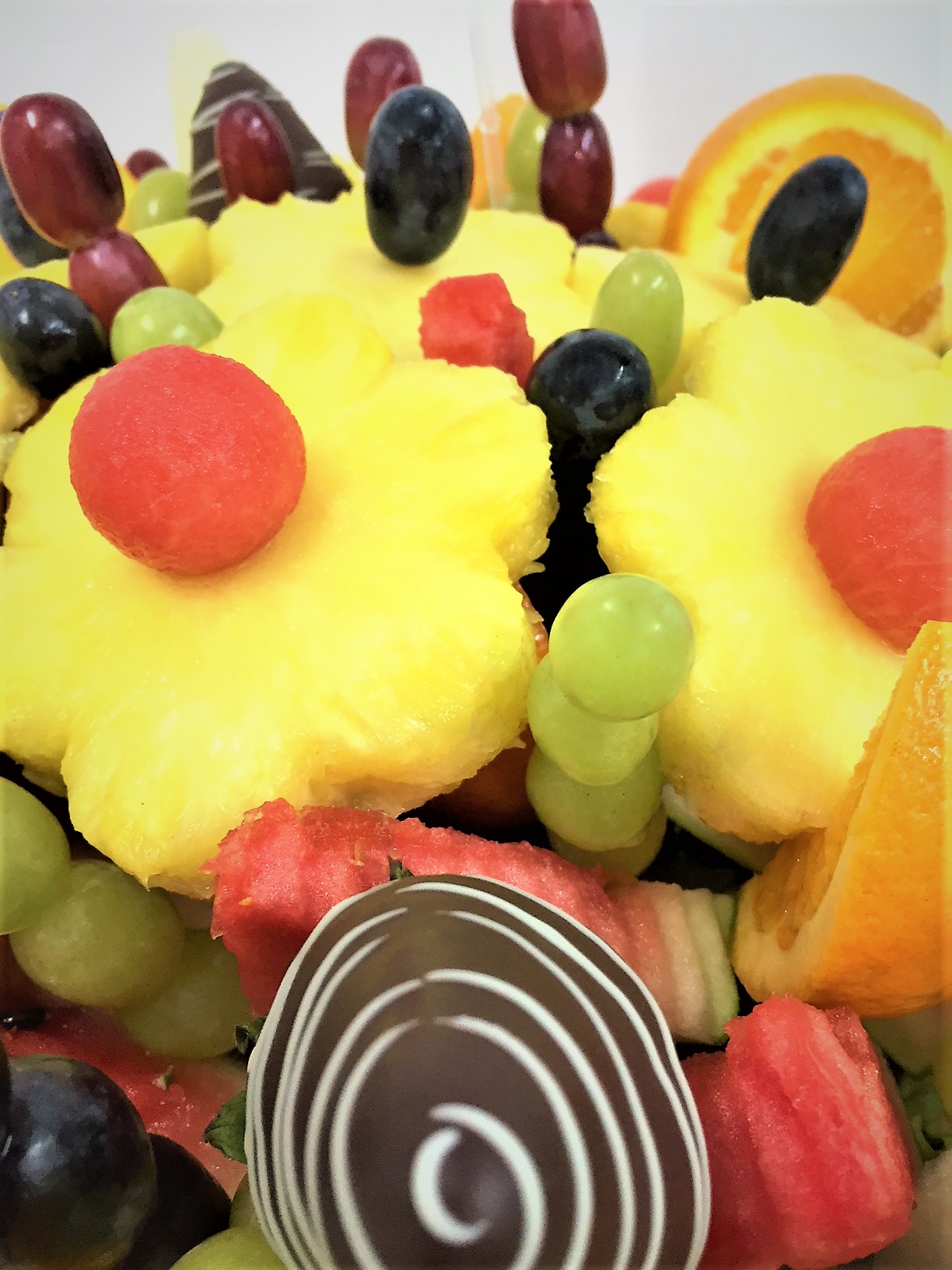 Fruity Burst - Deluxe Basket
The Fruity Burst is a deluxe basket which holds over 250 fruity items is perfect for sharing, as an addition to a buffet or as an elaborate gift. This basket proves especially popular at Mothers Day and christmas aswell as for parties.
This Extra Large basket display incorporates many of the items found in our other popular fruit Basket designs including Honeydew & Watermelon, Oranges, Pineapple, Grape spears and of course our signature chocolate covered strawberries.
Basket / Box / Vase design may vary from the photo.
Please be advised this product is only available within 30 miles of a franchise as they are hand delivered due to the fresh fruit decorations. Outside these areas please select National Delivery option, and either a whole fruit basket or a Deluxe Selection Box of our choosing will be sent in its place.