small coloured vase bouquet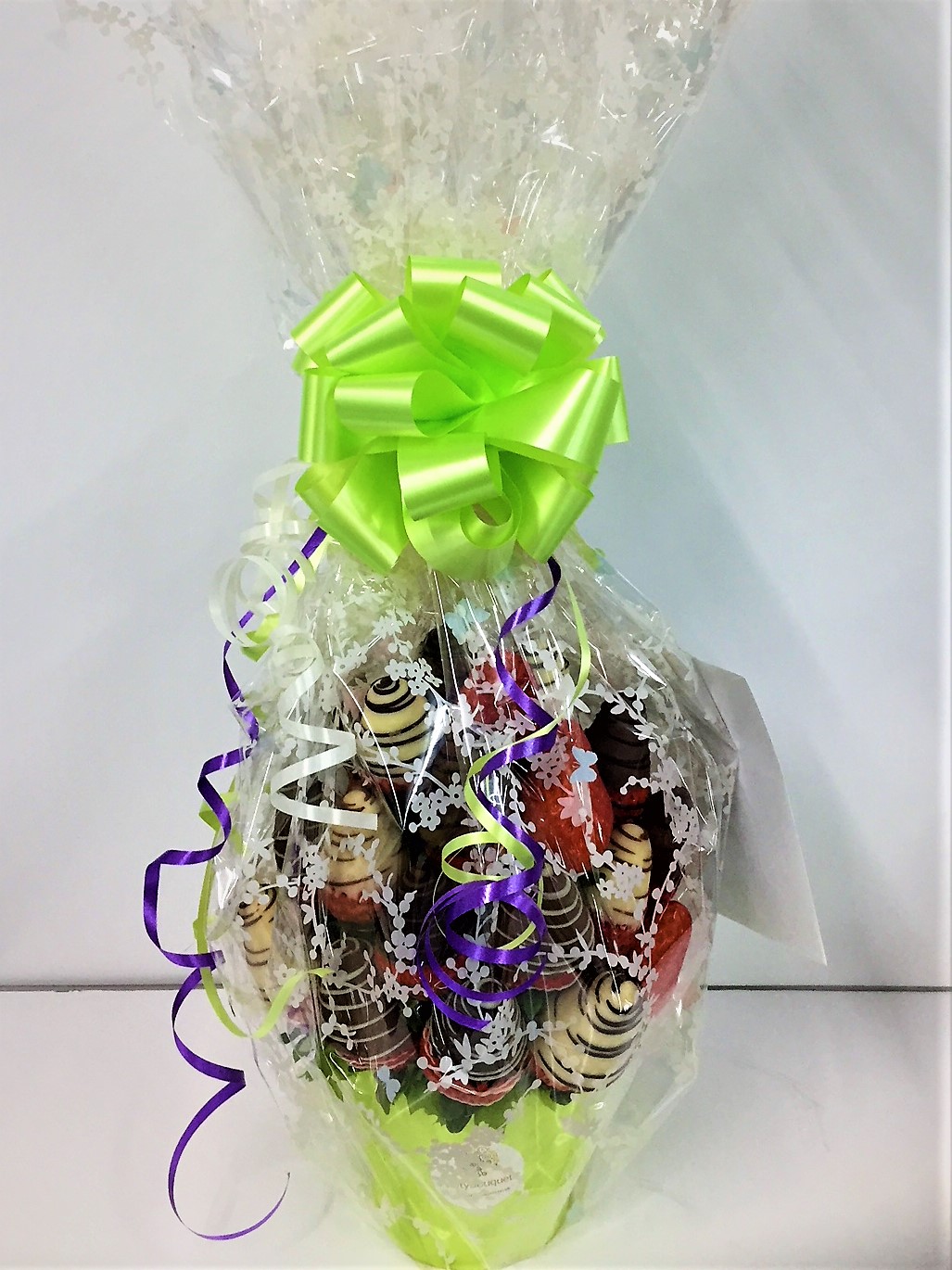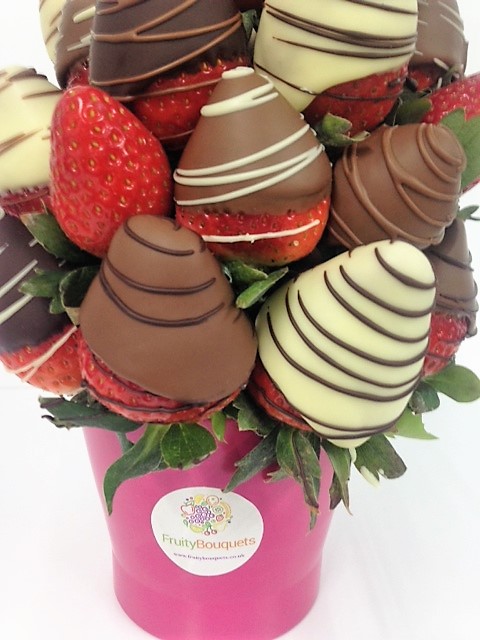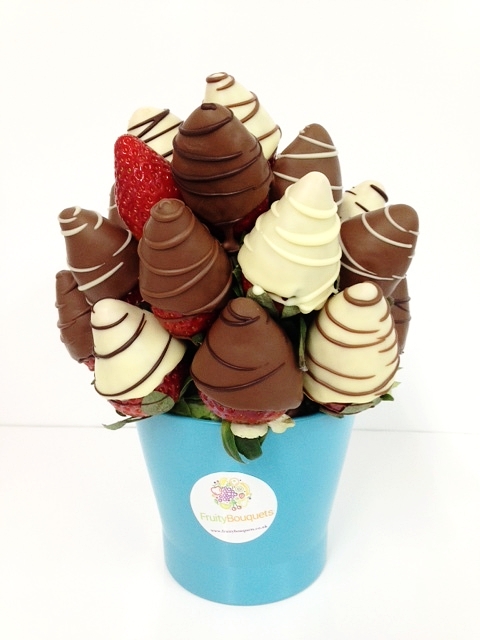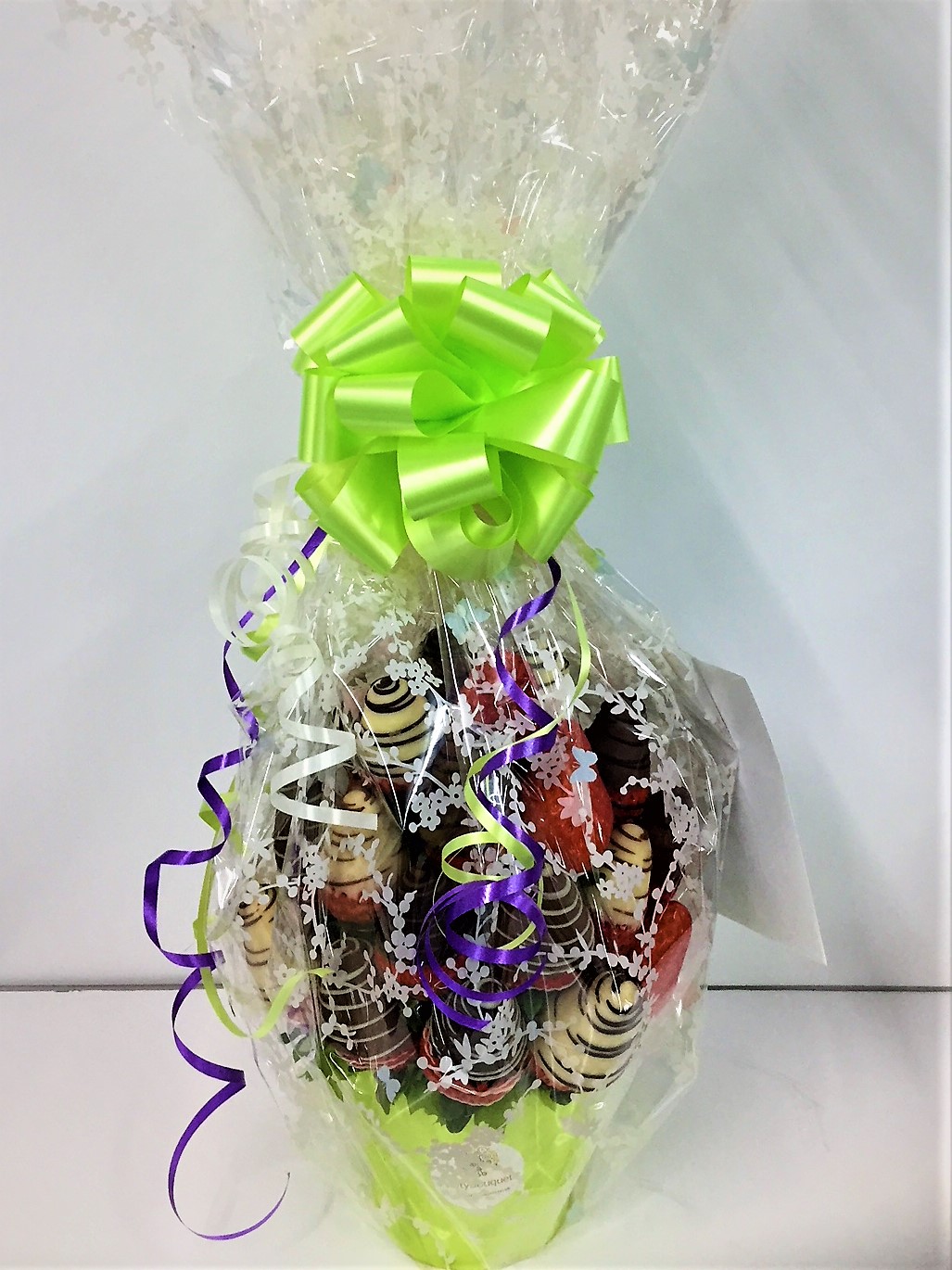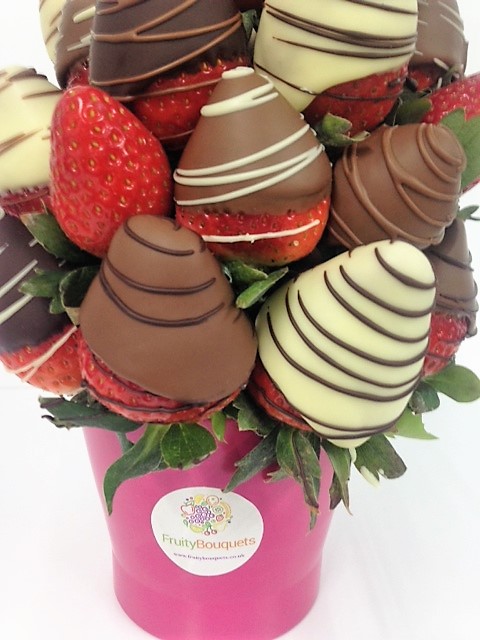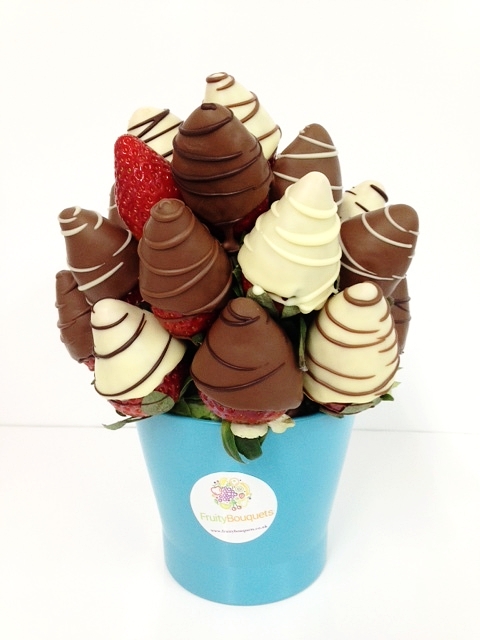 small coloured vase bouquet
Hand dipped Belgian chocolate strawberries perfect for the smaller gift. This arrangement contains approximately 20 items, plus the decorative vase can be used for many years to come...the perfect gift.
Basket design, box, pot or vase colours may vary.
Please be advised this product is only available within 30 miles of a franchise as they are hand delivered. Outside these areas please select National Delivery option, and a Deluxe Selection Box of our choosing will be sent in its place.