Large Mixed Party Platter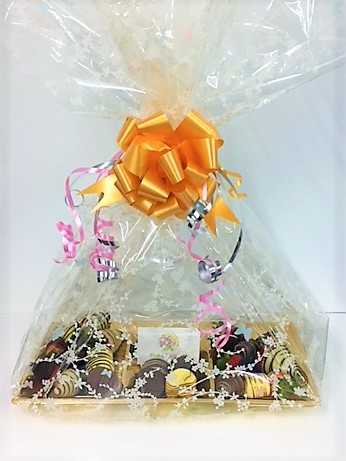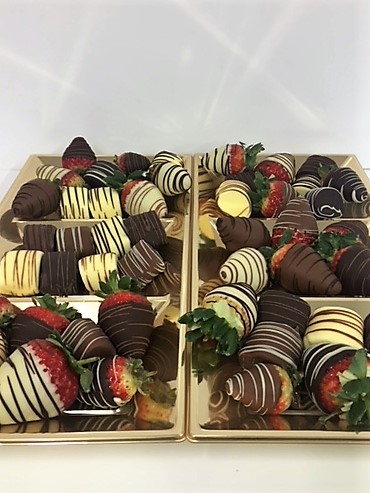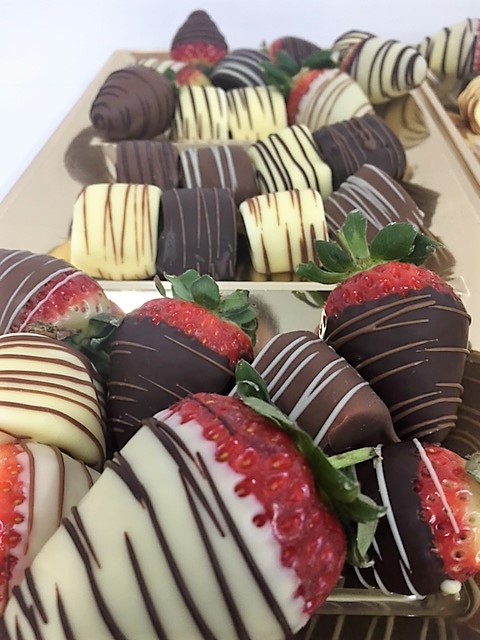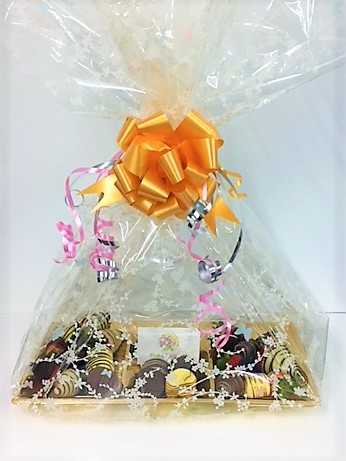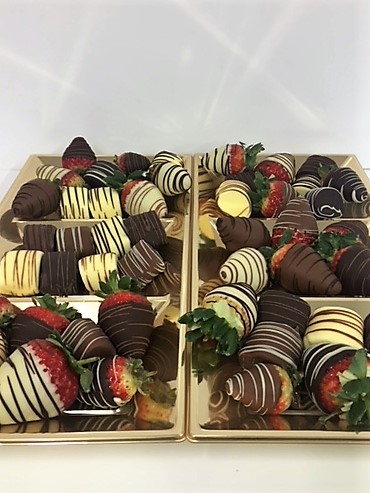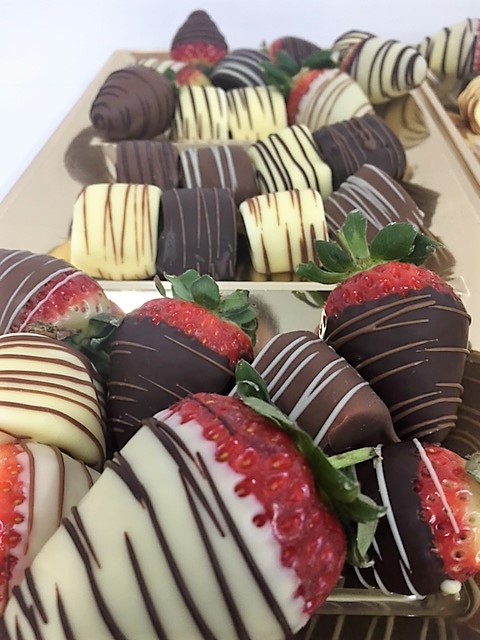 Large Mixed Party Platter
Presented on a lovelyplatter dish, the strawberries all hand dipped in our own brand finest Belgian chocolate with jumbo marshmallows also being dipped in the Belgian chocolate with a few rolled in coconut and a selection of other delightful toppings, these will be a great feature on the table for any gathering, party or as a fantastic addition to a buffet table.
Holds approx. 50 Items
Comes gift wrapped.
Available in one size.
Please note Box / Basket / Vase colour and style may vary from the one pictured.
Please be advised this product is only available within 30 miles of a franchise as they are hand delivered. Outside these areas please select National Delivery option, and a Deluxe Selection Platter of our choosing will be sent in its place. These will not contain fresh fruit.