Milky Marvel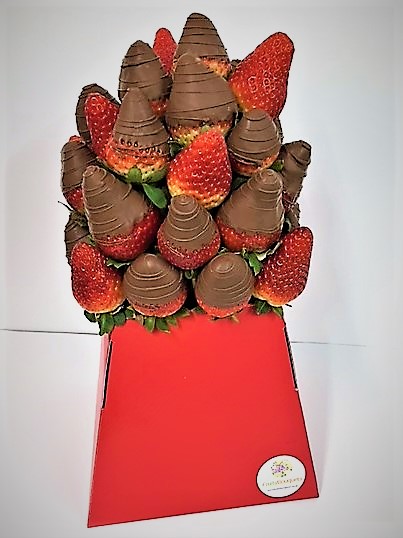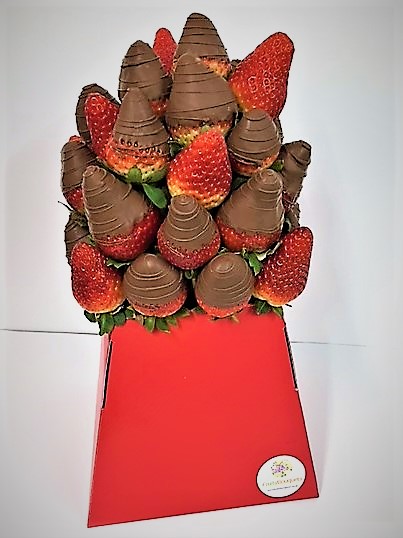 Milky Marvel
Our succulent juicy strawberries are lovingly hand dipped into the finest Belgian milk chocolate and then decorated in another layer of the smooth, mouth-watering milk chocolate. One for milk chocolate lovers.
Box colour & style may vary.
This bouquet contains approximately 40 items. (MEDIUM / STANDARD)
Please be advised this product is only available within 30 miles of a franchise as they are hand delivered. Outside these areas please select National Delivery option, and a Deluxe Selection Box of our choosing will be sent in its place.