Deluxe Cheese Basket Display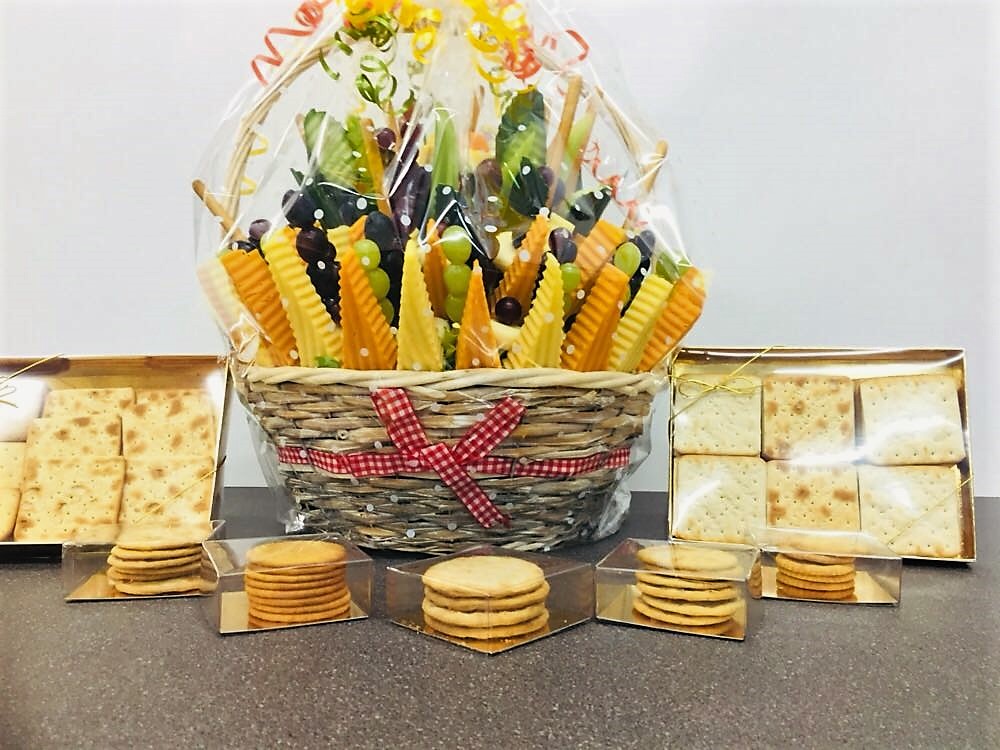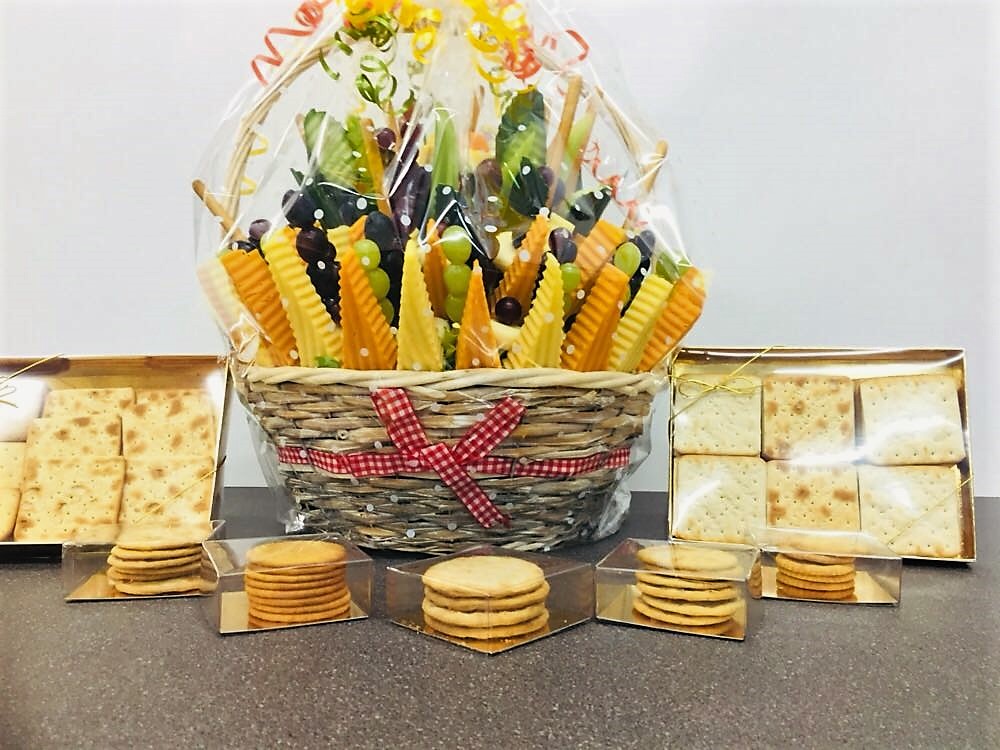 sale
Deluxe Cheese Basket Display
Our Deluxe Cheese Basket Display is the larger option of our signature Cheese Basket. This luxury basket can make the perfect gift aswell as being a great addition to any buffet table, and a brilliant alternative to the traditional cheeseboard. Perfect for sharing, as this enormous display hold approximately 180 items (standard) or 230 items (large) and even comes with a selection of crackers, (plus chutney with the large)
With between 3 & 5 different cheeses, Cucumber, Celery, Pineapple, grapes and bread sticks, this basket is a treat for cheese lovers, plus being a showstopping centerpiece.
Both standard and Large Come complete with an additional box box luxury crackers , as seen in the photo.
Please note the photos are of standard display basket.
Please be advised this product is only available within 30 miles of a franchise as they are hand delivered due to the fresh fruit and cheese decorations. Outside these areas please select National Delivery option, and a Deluxe Selection cheese and biscuit hamper of our choosing will be sent in its place.