7 Tier Strawberry Tower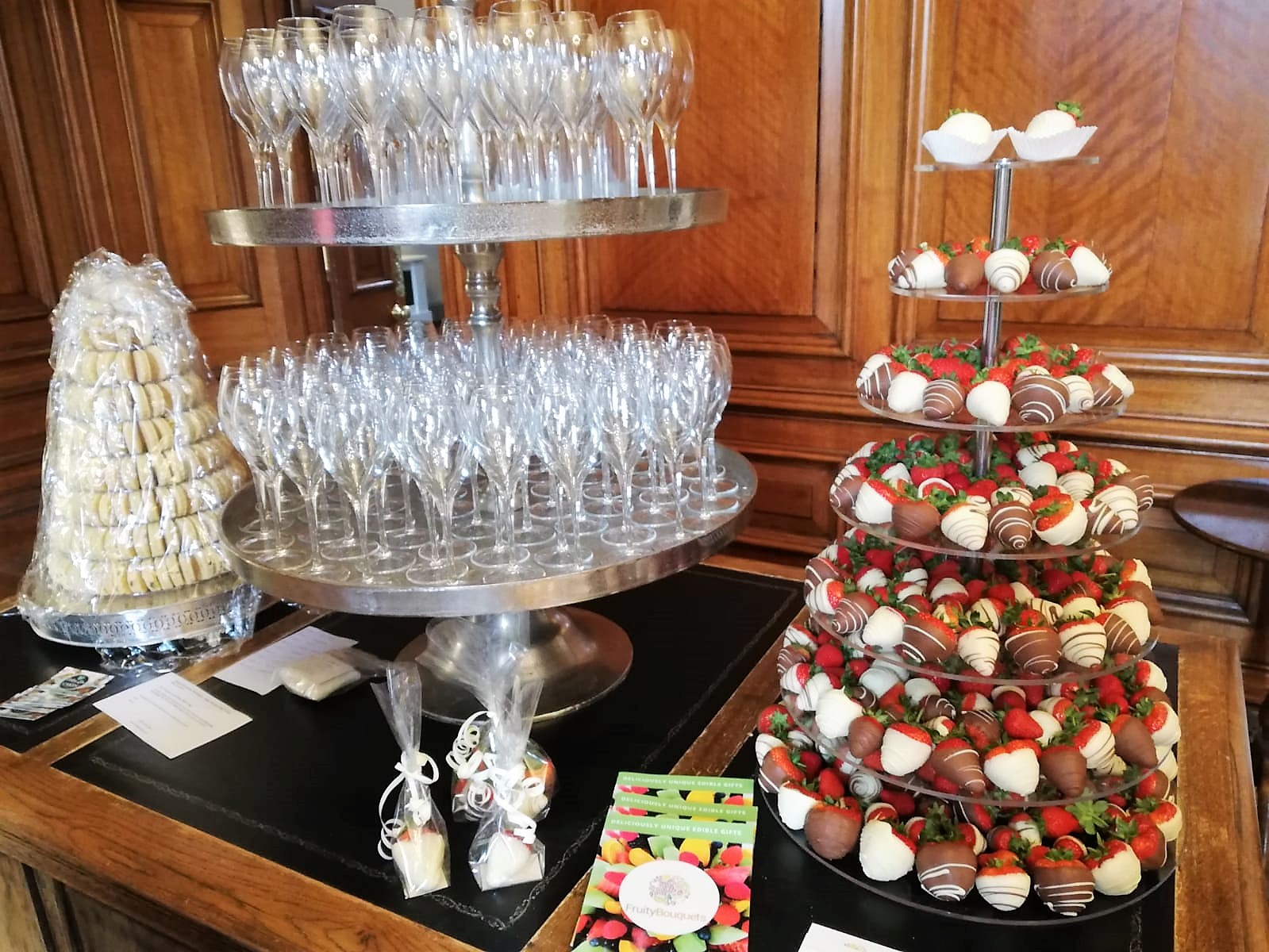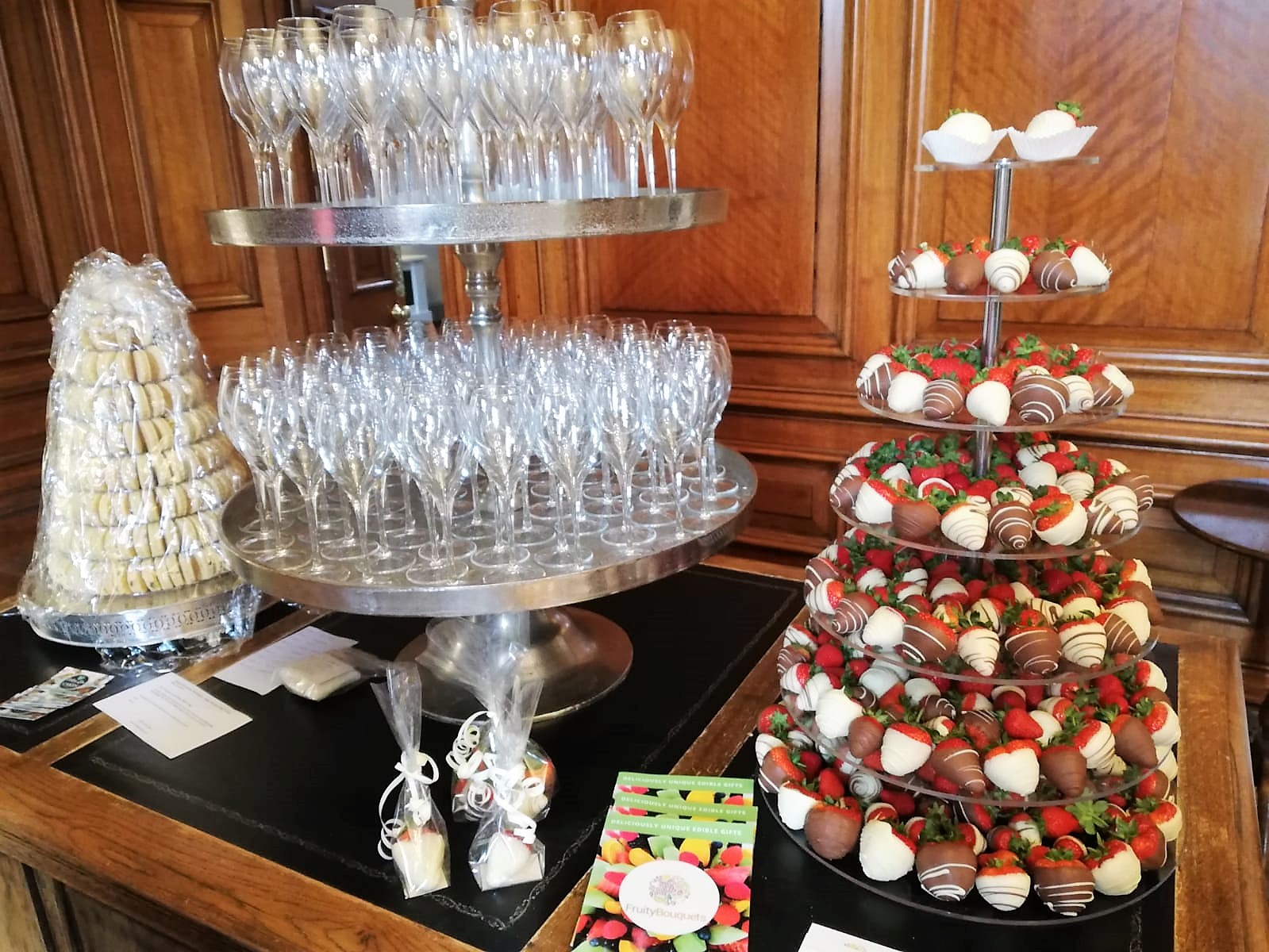 7 Tier Strawberry Tower
A marvellous way to impress your guests with a strawberry tower centrepiece.
Plain strawberries or strawberries hand dipped into Belgian milk, dark or white chocolate then drizzled with a complementing chocolate to enhance the look and taste.
The 7 tier tower is a fabulous centre piece at a reception to go with a glass of bubbly for your guest to enjoy (approx.230)
All our Strawberry Towers contain a mixture of Milk, White, dark , White drizzled and uncovered strawberries to enhance the appearance, amendments can be made to the contents to suit your desired preferences in terms of colours and contents upon request.
Please contact us for more details, to check availability or to place your order - info@fruitybouquets.co.uk Please note the stand is returned to Fruity Bouquets
Why not add some chocolate marshmallows or chocolate brownies we can create the towers to suit your needs.