Finley Rose Luxury gift set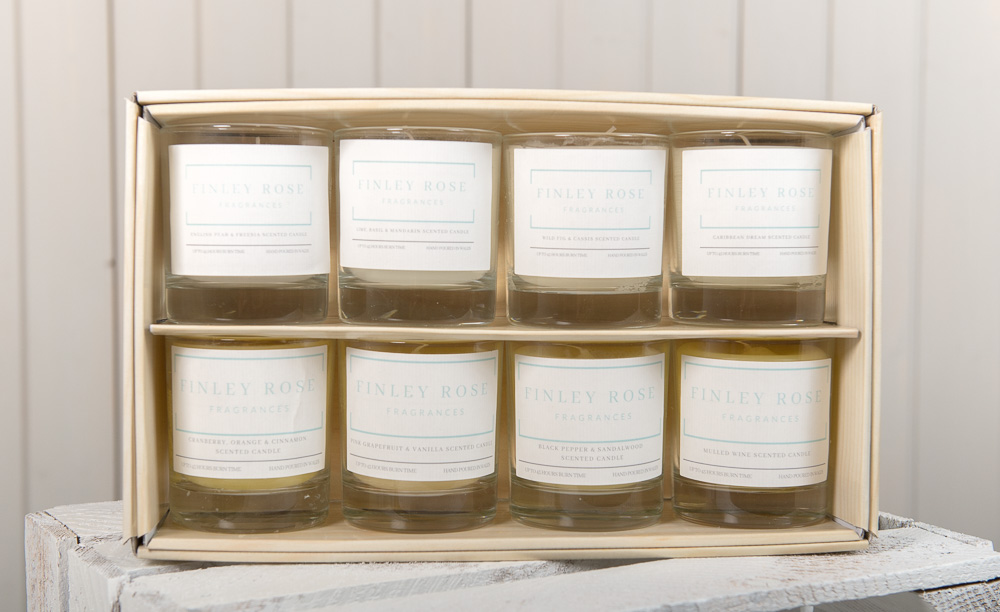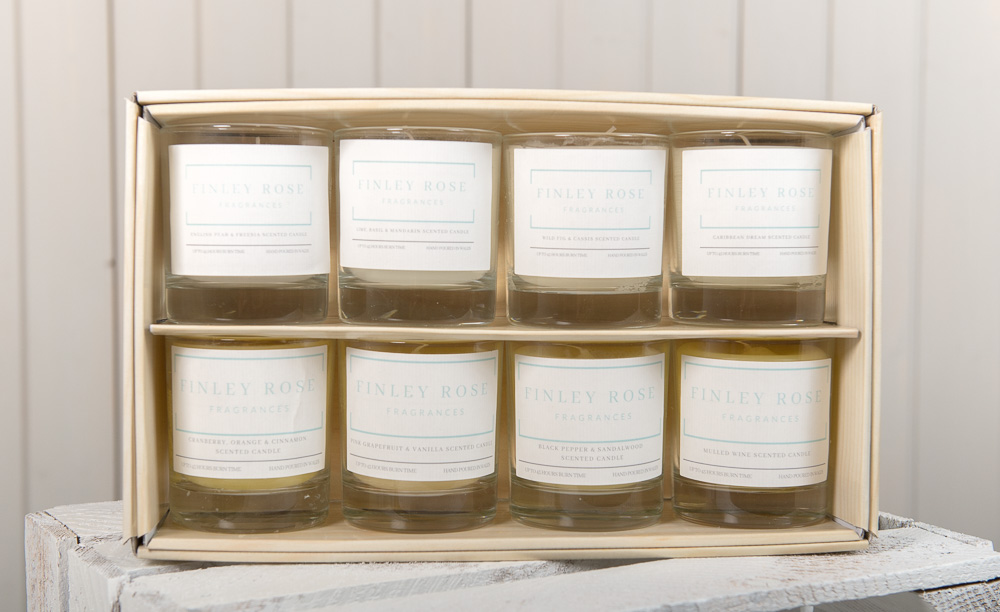 Finley Rose Luxury gift set
Fruity Bouquets are proud stockists of Finley Rose Fragrances. Finley Rose Fragrances produce high quality luxury home scent products, which are all skillfully handcrafted and hand poured in South Wales. With ten signature fragrances all created from the finest ingredients, available in a selection of displays. The luxury Gift set contains 8 signature candles and makes an amazing gift..or even a personal indulgence. You can list your chosen fragrances upon checkout, or leave it up to our creative team to choose a combination of sumptuous fragrances that will flood your home with luxury scents..
Please choose your desired fragrance from the drop down menu.
Delivery is available throughout the UK , please choose National delivery - £4.99 upon checkout.